DO NOT REMOVE THIS SECTION

Boost your revenue with the Freshsales solution
Generate better sales results and opportunities with personalized customer conversations.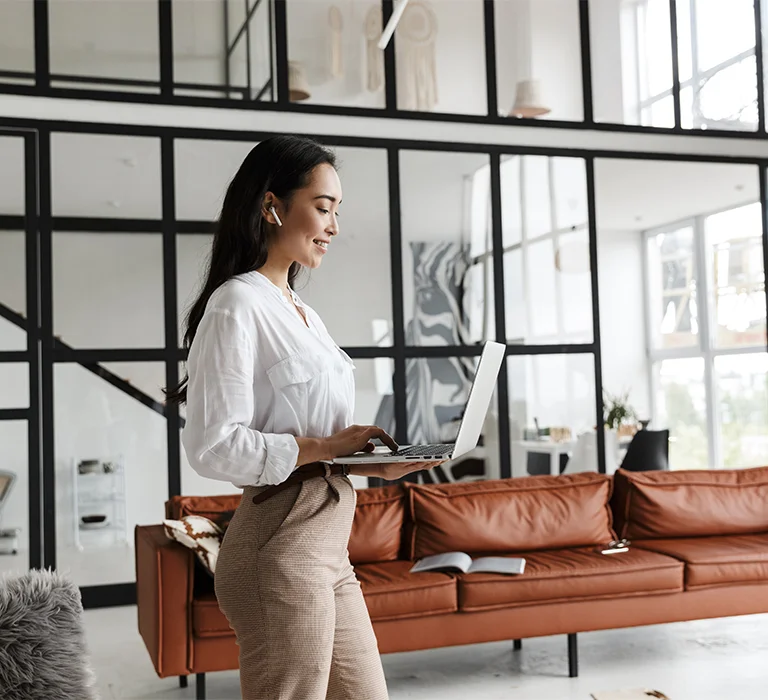 Boost your revenue with the Freshworks CRM solution
Generate better sales results and opportunities with personalized customer conversations.
Trusted by businesses worldwide
A simple, powerful and secure CRM solution
Users will love this intuitive and innovative tool from the moment they use it. It's so easy, you'll be up and running in minutes!
Unify sales, marketing, and support on one platform
Make data easily accessible, get a 360 degree overview of your customer across multiple touchpoints, and personalize customer interaction to leave a lasting impression.
Make Better Predictions
Get AI-powered contact scoring, pipeline management, and forecasting to help you grow your revenue and create more accurate forecasts.
Generate qualified leads, build a pipeline of opportunities and watch your revenue soar.
Convert Your Visitors into Leads
Attract visitors and run campaigns to generate more leads for your website.
Top features:
Create landing pages in minutes. Understand visitor intent. Track page visits and even actions on your site Chat in real-time with website visitors using AI-powered chatbots Tailor email campaigns and generate cost-effective leads for sales.
Improve lead generation with personalized customer experience
Create data-driven campaigns to engage with your customers and gain their loyalty.
Top features:
Get a 360° view of a customer. Capture all customer interactions in one place. Freddy AI identifies your best leads – the ones that are most likely to convert Set up welcome emails or personalized journeys based on actions Communicate across Phone, Email, Whatsapp, Chat.
Close deals at a faster rate
Freddy AI saves time and chooses the right deals for you that will bring in major profits to your company. Get insights across the funnel from lead to revenue with multi-touch attribution.
Top features:
Improve revenue predictability with more accurate forecasting. Find the best deals to close with AI-based Deal Insights. Collaborate on Slack and Zoom across departments to close deals faster.
Build your relationship with customers and drive repeat purchases
Regularly engage with your customers with targeted campaigns to build deeper relationships.
Top features:
Develop nurture campaigns with triggers, actions, and conditions Send transactional emails to customers to upsell and cross-sell Get a breakdown of campaign analytics for a holistic understanding of your market and audience.
Equip your remote sales teams with tools they need to succeed
No matter where they are, Freshsales helps sales teams collaborate, keep organized, stay productive, and engage with customers with the touch of a button.
Get Access to Award-winning software
Gartner Magic Quadrant 2020 - Sales Force Automation
Gartner Magic Quadrant 2020 - CRM Lead Management
G2 CRM Software Leader 2020
GetApp CRM Software Leaders 2019
For small and fast growing businesses that need an all-in-one CRM
Best for larger teams that want to scale and build efficiency
Built for enterprises who need customization and control
For small and fast growing businesses that need an all-in-one CRM
/user/month, billed annually
$35
/user/month, billed monthly
1,000 Marketing Contacts
Live Chat & Facebook Messenger
Web Forms
Website Tracking
Built-in Phone & Email
2-way Email Sync & Team Inbox
Predictive Contact Scoring FREDDY
Drag-and-drop Journey Builder
Visual Sales Pipeline
Collaboration with Slack
1 Custom Domain
5 published Landing Pages
5 Active Marketing Journeys
5 Sales Sequences
20 Workflows
Custom Reports & Dashboards
Freshsales Marketplace
Migration from other CRMs
Best for larger teams that want to scale and build efficiency

/user/month, billed annually
$85
/user/month, billed monthly
Everything in Growth, plus
3,000 Marketing Contacts
Lead Gen Bot FREDDY
Answer Bot Freddy
WhatsApp & Apple Business Chat
Advanced Custom Fields
Behavioral Segmentation
Smart Matches freddy
10 Multiple Sales Pipelines
Deal Insights freddy
Product Catalog
10 Custom Domains
10 published Landing Pages
20 Active Marketing Journeys
10 Sales Sequences
50 Workflows
50 Custom Roles
Territory Management
Sales Goals
Custom Sales Activities
Offline Mode on Mobile App
Built for enterprises who need customization and control

/user/month, billed annually
$149
/user/month, billed monthly
5,000 Marketing Contacts
Auto-profile Enrichment
Call Recording Opt-in & Opt-out
Queue Callback (Virtual Hold)
Holiday Routing
Field-level Permissions
Deal Teams
Audit Logs
Marketing Transactional Emails
25 Custom Domains
25 published Landing Pages
100 Active Marketing Journeys
25 Sales Sequences
100 Workflows
100 Custom Roles
10 Custom Modules
Sales Forecasting
Forecasting Insights Freddy
Advanced Metrics
Dedicated Account Manager
Powering millions of conversations for businesses of all sizes
"We adopted Freshworks' Freddy Omnibot platform for highly automated and personalized customer experience. For PhonePe, Freddy fetches context from the transactions made and offers contextual assistance for a personalized self-service experience from right within the app. We have been using it for a year and can confidently say that we have accomplished most of what we had in mind.
"The Freshworks team was a great asset during implementation and continue to be a key partner for Waterstons as we look to further mature and improve our services to customers, tailored to their specific needs."
"Because we're managing and handling tickets faster, satisfaction skyrocketed. 98% of the users say they are 'extremely satisfied' after handling a ticket, and give us a smiley face."
Whether you need a Sales or Marketing Cloud, we've got it all covered.

Uncover the best leads, manage your pipeline, automate sales processes, and get valuable insights to help you reach your goals faster. 

Freshsales helps marketers create personalized campaigns, attract the best leads and engage with context. We'll help you deliver a better customer experience to your customers!
Connect with an Expert Consultant today!
Are you ready to take your business to the next level? Get in touch today by simply giving us a call on (868) 625-3486 / 0833. You'll be speaking to one of our specialist technicians from our small, friendly and local team. Based in the Caribbean, you can be assured we will give you the right service for you, allowing your business to grow.
Try the Freshsales Customer-for-Life Cloud today
Start your 21-day free trial. No credit card required.