Tips For Creating a Zero Waste Office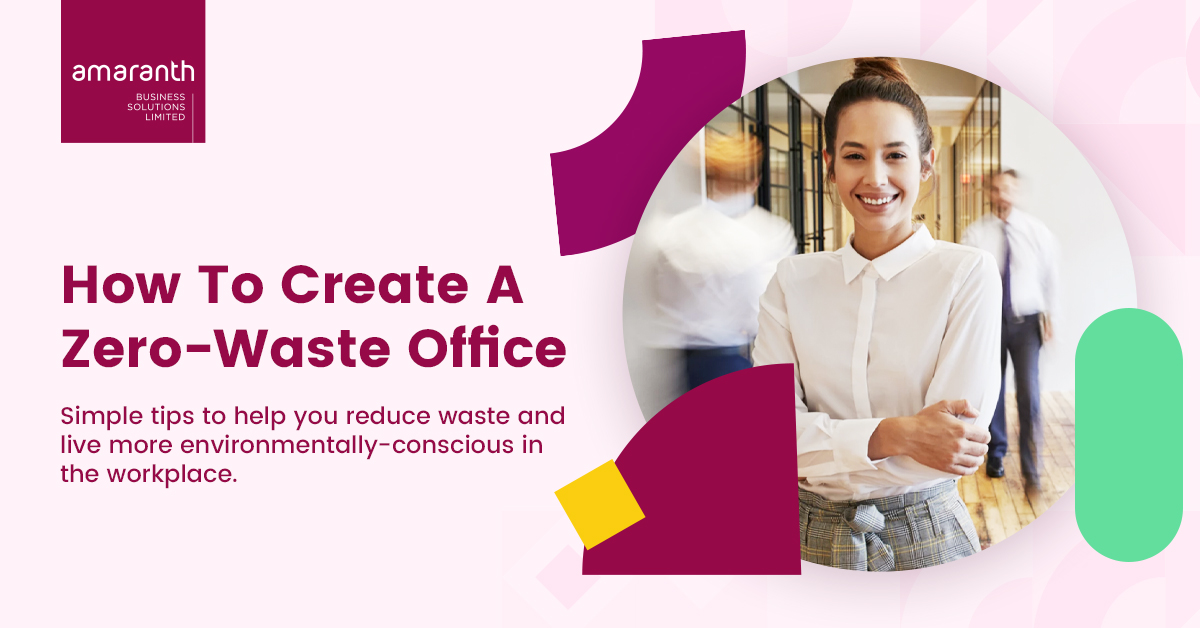 Introduction
With the threat of climate change and the ever-growing amount of plastic in our oceans, creating a zero waste environment has become even more important. But what does that mean? Zero waste is not just about reducing waste but it is a proactive approach where we reduce the need to manage waste by preventing it from happening in the first place.
As professionals, this may sound impossible to achieve with the amount of paper and disposable stationery that comes out of the office on a daily basis. However, we're giving you a few simple tips on how you can manage your waste at the office.
Stock Your Work Kitchen
Make lunch and break time more sustainable by stocking your office kitchen with reusable plates, mugs, cups, and utensils as opposed to disposable versions. Not only will you save money, but you'll be able to reduce your reliance on single-use plastics that end up in our oceans.
Bring Your Reusable Water Bottle
Reduce plastic waste by ditching single-use water bottles and opting for reusable water bottles instead. This is one of the easiest and simplest ways to be more environmentally friendly while also saving you money from purchasing bottled water over time.
Recycling Bins
Recycling is a great way to reduce waste but for it to work, we need to make sure that recycling bins are accessible and easy to use. Encourage people to recycle by placing bins on each floor of the building, hallways, and offices. The recycling bins should also be clearly labeled with what they are meant for such as paper recycling bins, plastic recycling bins and metal recycling bins.
Think Before You Print
Reduce the need for paper and carry out your processes digitally when you can. This can be switching from paper to electronic billing, using online tools like Google Docs and DropBox for paperless editing and document sharing, and emailing newsletters to customers. However, if you need to print something, print double-sided to save paper. To learn more about how you can digitize your office, click here. 
Conclusion
Creating a more sustainable future starts with implementing zero waste practices in our lives. By making small changes to our existing space like reducing paper, recycling, and switching to more eco-friendly products, we can start creating a prosperous future for generations to come.